The Landing
Short Film
The Landing is a short film created entirely in Cinema 4D with Octane Render and After Effects. It is about an astronaut on her way back to earth after a dangerous mission.
Thanks for watching!
Some external links:
Lesterbanks.com
Iammag.co
Motiongraphicscollective.com
How it was made
A little insight into the making
Writing the film on paper.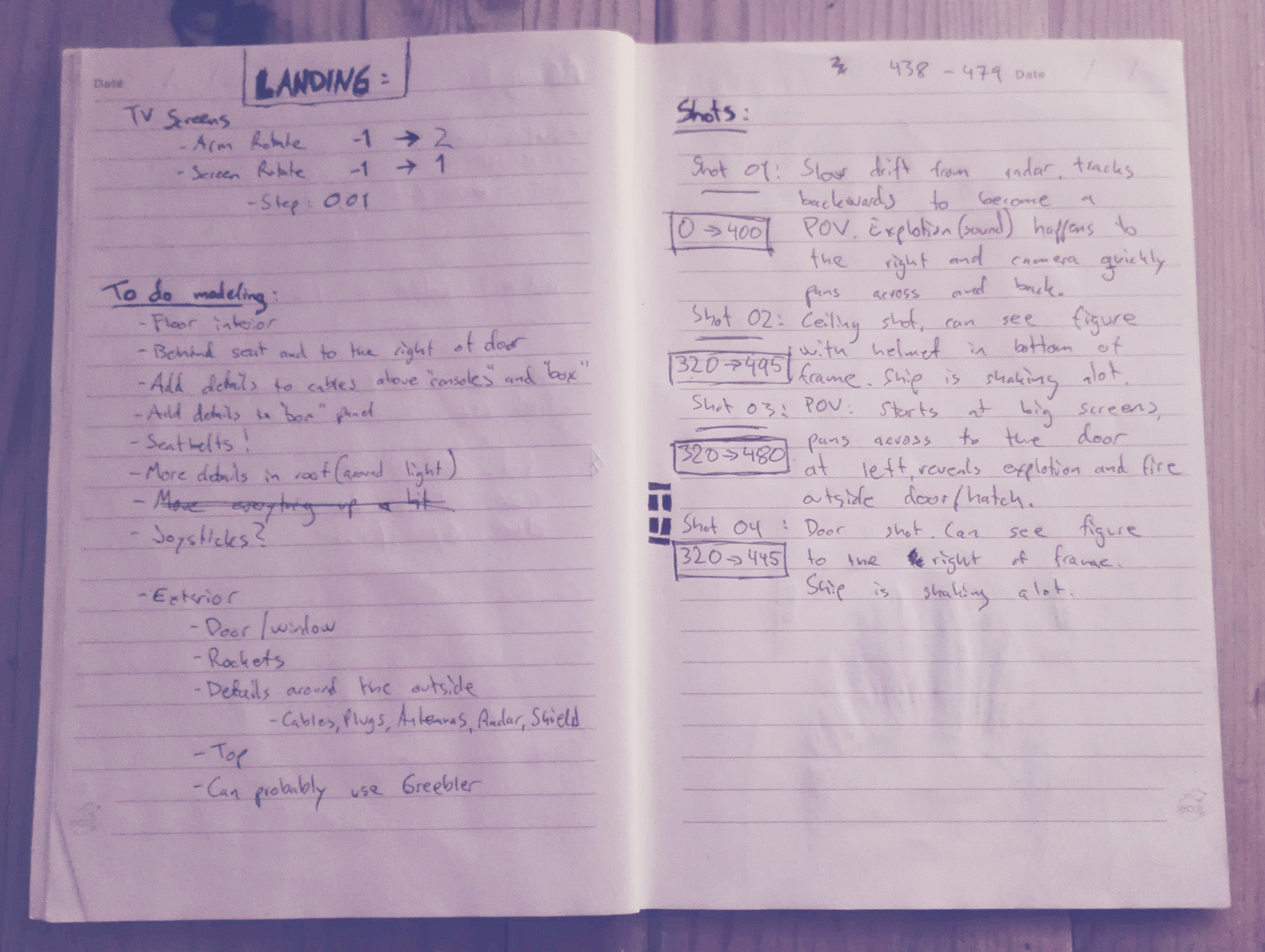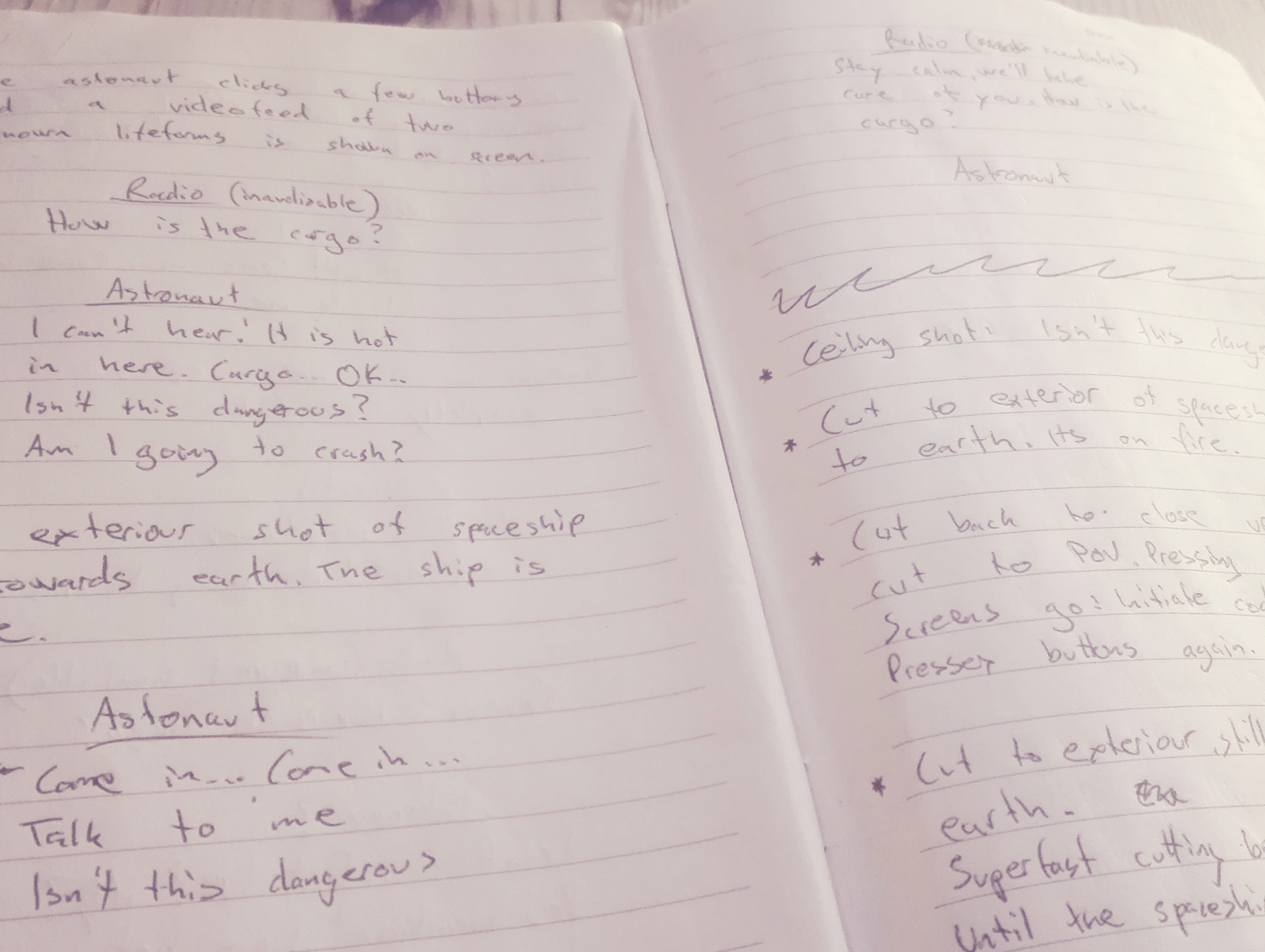 I stumbled upon these really haunting stories about astronauts getting lost in space, and also a really interesting audio recording done by two Italian brothers in 1961. I decided that I would try to make a story loosely based on these conspiracy theories.